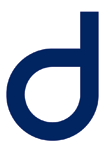 From our conveniently located premises near Western Australia's boating capital Fremantle, we provide the very best in yacht and boat detailing and maintenance services.  Covering all of the Perth area, we can bring your watercraft back to its former glory while ensuring it is protected from the elements.
Boating and yachting is a year-round activity in Western Australia so regular cleaning, detailing and maintenance is essential to keep your watercraft looking at its very best while preserving its resale value.
Our skilled professional staff use the finest quality products to restore and maintain your boat or yacht to your exact requirements. Whether you require a simple wash, full detailing, or seasonal maintenance, we understand that you want your boat looking its very best. You can rest assured that our unerring attention to detail guarantees great results, every time.
Marine Detailing Services
After a few months on the water it is only natural that your boat or yacht will begin to show some signs of wear and tear. Our affordable Marine Detailing Services will have your pride and joy looking like new again in no time at all.
We don't just wash your boat, we detail every aspect of your craft to the finest finish, inside and out. Our Marine Detailing Service includes full waxing of your boat or yacht. Not only does this bring out a lustrous finish, it is the first line of defence in keeping your paint and fiberglass fully protected. This extra layer of protection keeps dirty water marks to a minimum, prevents oxidation and 'chalkiness', and significantly improves the longevity of your boat.
Anti-fouling Services
Excessive fouling can significantly affect the performance, fuel efficiency and longevity of your boat. Build-up of plant and animal life on the hull is a fact of life for boat owners and can prove costly as the boat has to be lifted out of the water so the full hull is fully accessible. Our yearly Anti-fouling Service can help you keep costs to a minimum by keeping build-up on your hull to a minimum, ensuring your boat maintains top performance and its full resale value for years to come.
At Dazzling Marine, we are committed to providing flexible and cost-effective anti-fouling services to boat owners in Perth. Wherever possible we will combine our anti-fouling service with other required detailing and maintenance requirements to keep costs to a minimum. Using the latest techniques and anti-fouling products we will ensure your hull will remain free of damaging plant and animal products for a long time to come.
Our highly trained professionals can complete the whole process quickly and effectively at a time of your choosing, getting you back on the water as soon as possible.
Marine Maintenance
We are not just committed to your boat looking its very best, but maintaining every aspect of your prized possession so it is in perfect working order. Whether you are an avid sailor or simply enjoy the occasional cruise, we know that every vessel is unique and can tailor our marine maintenance services to your exact requirements.
Our qualified technicians will ensure every aspect of your boat is in perfect working order, including engine and generator maintenance, all indoor components and fittings and, of course, upkeep of sails and lines.
We pride ourselves on providing a fully flexible service that takes into account where, when and how often you use your boat or yacht. We will also keep you updated on a regular basis with no-obligation advice and guidance on how to keep your boat in perfect condition.
Shipwright Services
If you require timber fabrication for your deck or hull come talk to our fully qualified shipwright specialist. We have years of experience repairing and restoring boats and yachts of all kinds. From custom woodwork and joinery to topside and deck repainting, we have the skills and experience to bring even the oldest vessel back to its former glory.
Whether you want to spruce up your outboard for the summer season or you want a full overhaul of your yacht or catamaran, there is no job too big or small. Our tailored boat cleaning, detailing and maintenance services guarantee smooth sailing for years to come.
Dazzling Marine is committed to providing you with the best boat and yacht detailing services in the Perth area. Contact us today to find out we can help you keep your watercraft ship-shape and in perfect working order all year around.
Address:
Unit 18, 4 Roper Street O'Connor WA 6163
Mobile number:
0407 547 065
Office number:
08 9314 1701
We are open:
Monday – Sunday 24 Hours